WHO WE ARE
PEACE OF MIND PROVIDERS
We are the team that brings the strategy, the management, the infrastructure, the accountability led by the heart and values of the families we serve to help them make important decisions about their wealth- allowing them more time to focus on what is important to them. Providing peace of mind when it comes to their financial health. We are here to guide you, serve you and answer any questions you may have along the way.
OUR VALUES: GOD ♦ GROWTH ♦ HONESTY ♦ PERSONAL ACCOUNTABILITY ♦ HARD WORK ♦ POSITIVE ATTITUDE
with the heart to serve the families that come our way...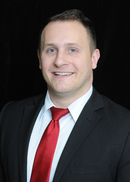 Nathan William Kohuth, CFP®, RICP®
Associate Wealth Management Advisor
Office 919-899-3763

Nathan joined Northwestern Mutual in 2012 in Fairfax, VA before moving to Raleigh, NC in January 2014 to join Lesley Day's team. Nathan specializes in comprehensive planning that helps clients find clarity and peace of mind by preparing them for retirement. Nathan will be the advisor beside you at your planning table acting as your accountability partner.
Nathan graduated from George Mason with a bachelor's degree in accounting and a minor in economics. He holds his life, health, Series 7 and Series 66 licenses. He also holds his Certified Financial Planner and Retirement Income Certified Professional designations.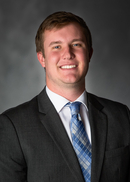 Alex Brese
Associate Financial Representative
Office 919-755-3285

As Associate Financial Representative, Alex is responsible for helping clients with planning and investments. He helps put the plan together and helps clients implement any recommendations that come from the plan.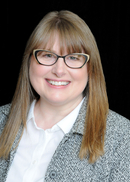 Amy L Gillen
Director of New Business
Office 919-272-3342

As Director of New Business and Team workflow, Amy is responsible for assisting in gathering information needed to put the plan together. She helps with applications and paperwork for insurance and investment accounts. Amy is happy to help with any services you may need.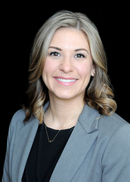 Kirstin Guadagnino
Director of Client Services
Office 919-899-3763

As Director of Client Services, Kirstin is responsible for scheduling appointments, office administration, event planning, and assisting with client inquiries. She is the coordinator of all calendars and helps develop and execute the marketing plan.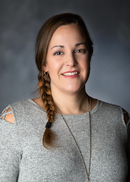 Ellen E Barber
Director of Marketing
Office 919-755-3285

As Director of Marketing, Ellen is responsible for making sure our clients are well taken care of. She coordinates all client events, client service, manages the marketing plan and works diligently to ensure our team provides the high level of service our clients expect.