THE PRACTICE
Through Northwestern Mutual, I have access to a Network of Specialists. We help each other, share ideas and common values, and leverage each other's talents to help you achieve your personal dream of financial security.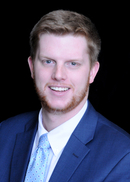 Marshall Lipe has the gift of connecting with individuals wherever they are in their financial journey. Working with families in the beginning phase of their financial journey and those planning for a comfortable retirement, business owners just getting started or those planning to expand. Marshall is able to meet you where you are and provide you with a balanced approach to achieving your goal of financial security.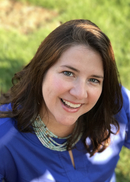 Prior to joining Northwestern Mutual, Wendy served the local area as a licensed realtor with DeRonja Real Estate. Wendy has years of experience of taking care of families, paying close attention to details while working through contracts, and building relationships. She is translating her work experience and knowledge to guide busy families through well mapped financial plans to help them align their money with their goals, dreams, and values. Wendy joined Northwestern Mutual because of her experience as a Team Day client for the last 8 years and her desire to serve families and make a bigger impact. Sharing our mindset of serving others, her attention to detail, thorough follow through and positive, hard-working attitude makes her a wonderful asset to the team.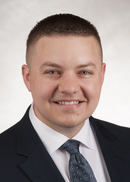 Formally a United States Paratrooper and Army Veteran, Johnathan continues to serve by representing one of the finest financial services companies; his core values of integrity, personal responsibility, excellence and family are without compromise. Johnathan recognizes the quality of the client relationship as the hallmark for success. Only by helping clients visualize their potential for financial security can Johnathan keep the client headed in the right direction to realize their financial potential with the same level of service and care that he would want for his own family.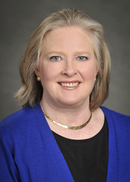 Barbara DeBerry is a Long Term Care Specialist and Financial Advisor in Durham, North Carolina. She works with her clients to develop and fund extended care plans to help protect their family relationships, financial security and lifestyles.
She is passionate about long term care planning and its integration into a holistic financial plan. Her personal extended care experiences within her family as well as those of her clients have strengthened her commitment to widespread education for clients, other advisors and the community as a whole.
Prior to joining Northwestern Mutual in 1996, Barbara worked in the banking industry for 11 years as a commerical lender and private banking manager which was a wonderful introduction to financial services. She is blessed to have found this career in planning which allows her to use her experience, education, love of people and commitment to this cause.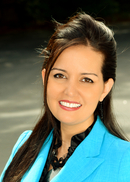 Mila Meekins is from Venezuela, South America and specializes in helping families in the hispanic community. She is passionate and enthusiastic about assisting and encouraging young professionals, business owners and families to create financial plans that meet their expectations, dreams and goals.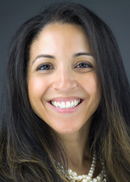 Jennifer Canada
Jennifer's strength in connecting and guiding individuals to find their ideal career path has made her an integral part of our team. Jennifer will guide you on a self exploration to determine if a career in this field will be a fit for you.
Wealth Management Advisor
Having been with Northwestern for almost 40 years, Bob is encouraged to see the values and planning by his clients making an impact on the 2nd and—sometimes--3rd generation in a family. By helping them to get their financial house in order, they can focus on their "return on life". Bob is a student of the art and science of retirement distribution planning and a new field often referred to as "behavioral finance". What good does it do to have wealth, yet not have contentment? Bob enjoys "coaching" his clients through the transitions of life.